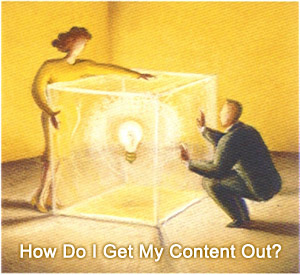 Your Music Website is Important but Your Data is More Important. Getting your data out is very important don't get screwed like Echo people did.
For years I'm been harping that an artist should have their own website because you own the content and data. Slowly but surly music artists have been moving their main web presence from MySpace or Facebook to their own domain aka website. Hosting and management tools are getting less expensive or even free so the shift has become less painful.
An article (darknet: echo artist clients face imminent web shut-down) on String Theory Media last week touched another aspect of having your own website. It's the data and content you put on there.
Echo Music emerged from the vast array of web design firms in Nashville becoming the dominate player building and hosting artist websites. They build their own system tailored specifically for the music artist for which they had some of the largest using including Dierks Bently, Rascal Flatts, Alicia Keys and more. So Echo eventually got bought for $25 million by Ticketmaster for which inside sources said they were going to leave it be on it's own. Yeah right….so earlier in 2009 the announcement came that Echo was moving to the west coast and most of the Nashville staff would be let go. The other shoe dropped mid-May when 200-300 smaller Echo artist clients would be dropped and their sites would go dark, the top 20-30 will still have a home on the Echo system. Here is the key item to the story, the Echo system is proprietary and there is no build function in their system to export the content. Meaning all the blogs, photos and other items that you uploaded to the Echo system cannot be moved to another website without some major work being done.
So that's the back-story. Lot's of artists who spent lot's of time, resources and money got dumped because they didn't make enough money for Ticketmaster. All the wonderful things the Echo system did in one place had now has to be moved and reproduced elsewhere.
So the lesson learned is that having a website is not enough anymore even if it does wonderful things all in one place, you need to make sure you can get your content aka stuff out. The internet moves at the speed of light where companies appear and disappear almost as fast. What would happen if Google decided to shut down YouTube tomorrow. Do you have copies of all the videos you have uploaded over the years? If not do you know how to get them out?
If you are an dropped Echo artist looking for a new website don't just jump in with anybody who says they can get you up and running. You'll have a website again and probably spend a pile of money but is there a way you can get your information back out if something happens.
Many agree Web 2.0 was the generation of Social Media, I believe that Web 3.0 will be the age of interchangeable data. You're website have have the pages people visit but all the content (pictures, video, blogs, etc.) will live on another computer where you can move to another company easily. Echo Music is a lesson in why you should care about Web 3.0 and interchangeable data.
Further Reading:
Technorati Tags: string theory media, echo music, music business, web 3.0, nashville