Music Business Archive
Tools are a plenty online for a artist starting up and doing it on his/her/their own. My friends over at Me and the Machine Records have put a list of the top 25 necessary music sites. I consider them web apps since they're are tools to get things done easier and more quickly. There's no better advice than from the people who use them so check out the article.

Further Reading:

technorati tags: me and the machine records, music business, promotion tools

" title="Top 25 Web Apps To Use For An Up & Coming Artist" />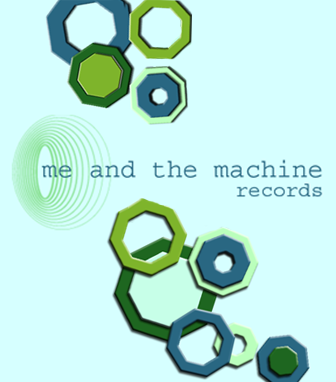 Tools are a plenty online for a artist starting up and doing it on his/her/their own. My friends over at Me and the Machine Records have put a list of the top 25 necessary music sites. I consider them web apps since they're are tools to get things done easier and more quickly. There's no better advice than from the people who use them so check out the article.
Further Reading:
technorati tags: me and the machine records, music business, promotion tools
Does an artist keep moving or just add on?
First there was Friendster where you could connect to each other, and then MySpace replaced it where you could do the same but music artists could get in on the action. It was a real first way for artists to connect to their fan base other than a website and email list. MySpace grew and it was great for artists but then it became like a un-attended garden. Weeds (spammers) everywhere, fake porn and the un-relenting "friend" requests from people you didn't care about nor knew. It was a great outlet for new music but the more people on your "friends" list the less useful it became to everybody. Facebook opened up to everybody; it was clean and more useful to some. It became the "hip kid" on the Internet block. They seem to be doing things right and releasing new features regularly. It had everything MySpace did and avoiding the things that turned people off. Facebook is still the "cool kid" but is now trying to compete with the latest "hip" social website Twitter. In my opinion, this was the first mistake that MySpace made, trying to keep up with the new trends instead of make what they have more solid. Twitter is a simple micro-blogging concept. "What are you doing now?" you're limited to 140 characters explaining it.
I haven't even gone into other social networks like iLike, Bebo, DigitalRodeo, etc. So the question is does an artist add or move on? It really comes down to two things: time and where your fans are.
Do you have the time to do to maintain all the properties you create? There are tools to help out but it's still a lot of work. You still have to respond to your fans on all those networks for which there are not tools to manage a of yet.
Second is you should know where your fans are. If they are MySpace you probably should be on MySpace even though the rest of the Internet are talking about its demise.
The worst thing to do is create a social property for your band or self and then abandon it. I'm guilty of that with the Nashville Feed website because I didn't have the time to dedicate. Lesson learned.
Overview:
Know where your fans are online.
Go where your fans are only if you have the time to dedicate to these properties.
Don't expand if you're going to neglect these new properties.
music marketing